I have been trying to write an article on fish for about a year. It has been a difficult piece for me because it is definitely not in my wheelhouse. Ask me about aquatic plants or nutrient loading and I'll bore you to tears, but fish? I am like a deer in the headlights.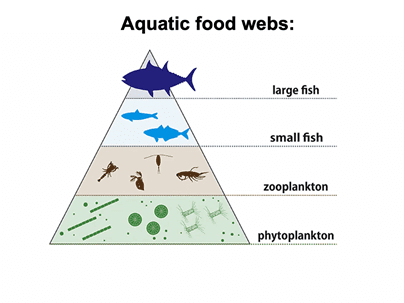 To learn more about fish, I recently attended a very interesting webinar on "Aquatic Food Webs: How Do Fish Decide What to Eat? And Why?" If you are interested, contact me and I will send you the link to watch the recording when it becomes available.  With decades of research, the presenter was able to document what has been going on with the fish population in Lakes Huron and Michigan. 
We don't have that level of fish research for Lake Maxinkuckee but Tom Bacula, Fisheries Biologist for Indiana Department of Natural Resources (IDNR) is a great resource. DNR tries to study Indiana lakes every five years (or so) and Bacula was on Lake Maxinkuckee for a fish survey in 2020.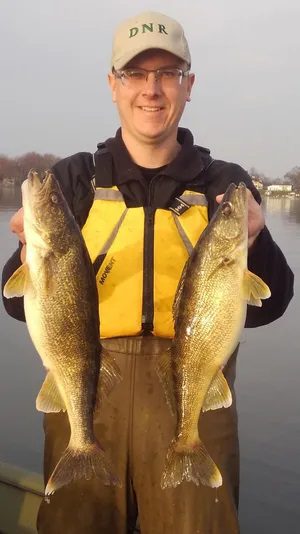 "The perch were still spawning and we were getting 12- to 14-inchers and just a ton of stud rock bass over 12 inches," Bacula said. "We also saw a lot of nice smallmouth and largemouth bass in that 14- to 16-inch range that were built like footballs. Everything in that lake seems to grow big."
According to Bacula, walleye is the only fish stocked in Lake Maxinkuckee. In the spring of 2019, 190,263 walleye were stocked from Indiana state hatcheries, with an average size of 1.5". In the fall of 2020, 18,540 walleye were stocked, purchased from a commercial fish supplier, with an average size of 7.0". In 2021, they did not stock the small fish from state hatcheries for a few reasons, including low broodstock production and less than desirable returns on those smaller fish. The lake is slated to be stocked in the fall of 2022 with the larger fish, probably from the same commercial fish supplier as the past.
Between 1983 and 1995, there was a noticeable decline in the number of yellow perch. This decline corresponded to the introduction of walleye in 1980. On average, yellow perch accounted for 73% of the total catch during two surveys conducted prior to the beginning of the walleye stocking program. The average number of yellow perch collecting in the three post-stocking surveys represented only 7% of the total catch. Despite a decline in the overall abundance since the introduction of walleye, harvestable-sized yellow perch continue to be available in good numbers for anglers to target.
What Fish Are You Catching in Lake Maxinkuckee?
If you really want to go into a deep dive into historical data on fish in Lake Maxinkuckee, compare the 2020 General Fish Survey with this page from the 2007 DNR Fisheries Report. Could be an interesting research project.
I still have a lot to learn about fish, but I finally made a start. 
Give a man a fish and you will feed him for a day,
teach a man to fish and you can get rid of him all weekend.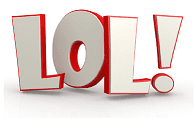 ---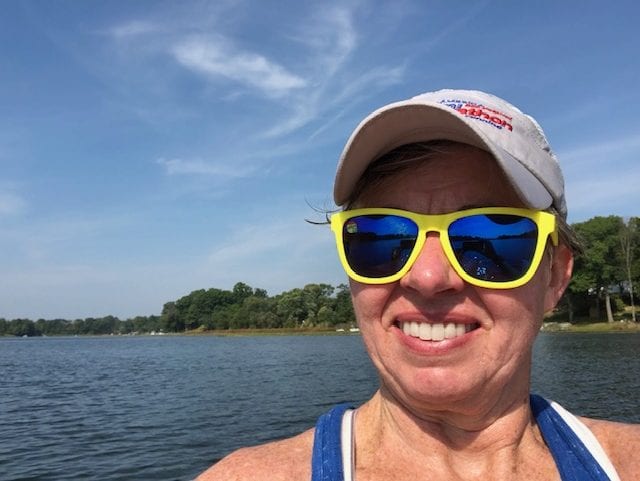 Hi, I'm Debbie Palmer.  I received a BS in Horticulture from Purdue University.  Here at LMEF, I am responsible for outreach presentations, monitoring the lake and it's wetlands, project manager for restoration and research projects, and act as a community resource for all things related to the well-being of Lake Maxinkuckee and its surrounding watershed.  I completed Indiana Watershed Leadership Academy, volunteer with the Indiana Clean Lakes Program, Hoosier River Watch and Marshall County Lakes and Waters and serve as a Board Member for Indiana Lakes Management Society.