It is that time of year for self-absorbed blog writers (because let's face it – by writing a blog I have to be a little self-absorbed to think that anyone wants to read what I have to say), to take some time to reflect on 2020.
Best Moment(s)
While everyone is quick to record 2020 as a horrible year, I believe LMEF had TWO Best Moments.  The first was the completion of the Kline Levee Reconstruction Project.  This project is a big deal and has already gotten some statewide accolades, so it deserves a proper ribbon cutting.  Due to COVID, we were unable to to have a ceremony last fall so watch for information about that in the spring.
The second Best Moment was reaching, and surpassing, our fundraising goal! Not many Not-For-Profits can say that about 2020. We are humbled and grateful that our donors continue to make Lake Maxinkuckee a priority.  We could not do what we do without you!  Thank you.
Looking Forward To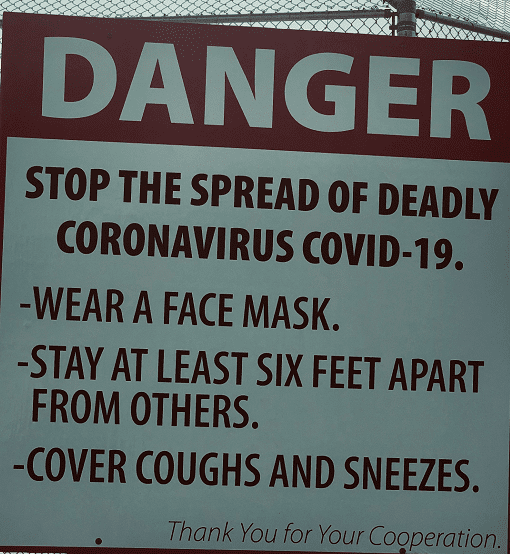 Easy.  No More COVID!  I was fortunate to be able to work from home during the shut down and can continue to work safely in the office. Like so many others though, several 2020 outreach events were cancelled.  Since we do not yet know when it will be safe to have in-person events, they are still on the back burner.  Hopefully we can resume getting together in the fall.
What I Worry About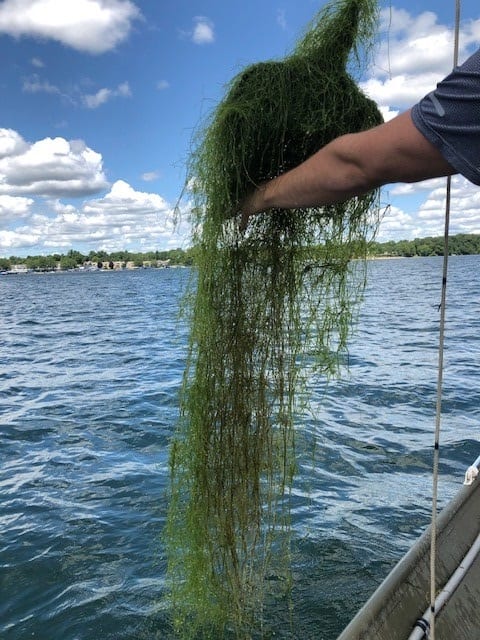 Lake Maxinkuckee is a beautiful lake and does not have any looming catastrophic threats – that we know about!  Nitellopsis obtusa, Starry Stonewort, was discovered in the lake last summer and it looks like it is not a new infestation.  Other lakes are having serious problems with this invasive plant, without any good options for eradication.  I worry about being complacent and taking the water quality of Lake Maxinkuckee for granted.  That is why we continue to monitor the lake, fund research, and watch for invasive plants.  Early intervention is key!
What I'm Thankful For
I am thankful for my new job as President of LMEF.  It is a scary thing to leave a job you like because a new job might be better.  I am so glad I took a risk because now I have a job that I love.  I am so thankful that this job allows me to spend every day doing work that I am passionate about.  I have a great Board of Directors and volunteers who care as much, and maybe more, than I do about Lake Maxinkuckee. 
"What a wonderful thought it is that some of the best days of our lives haven't even happened yet."

Helen Keller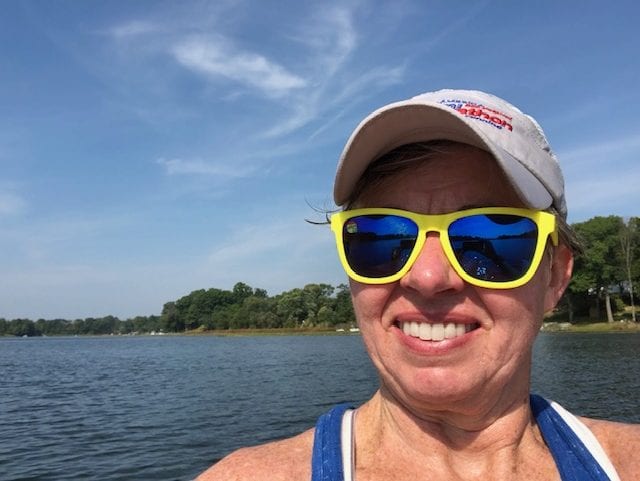 Hi, I'm Debbie Palmer.  I received a BS in Horticulture from Purdue University.  Here at LMEF, I am responsible for outreach presentations, monitoring the lake and it's wetlands, project manager for restoration and research projects, and act as a community resource for all things related to the well-being of Lake Maxinkuckee and its surrounding watershed.  I completed Indiana Watershed Leadership Academy, volunteer with the Indiana Clean Lakes Program, Hoosier River Watch and Marshall County Lakes and Waters and serve as a Board Member for Indiana Lakes Management Society.