Earlier this year, the Indiana State Legislature passed Senate Bill 85, which created the Drainage Task Force, consisting of six members of the Senate, six members of the House of Representatives, and seven other individuals. Many environmental organizations are watching the progress of this Task Force because the decisions may eventually impact the quality of Indiana's waterways and riparian zones.
Senate Bill 85 instructs the Drainage Task Force to:
(1) Review the responsibilities of landowners and state and local authorities under current laws relating to the drainage of land, including,
Laws concerning agricultural drainage
Regulation of wetlands that are subject to federal jurisdiction
Regulation of wetlands that are subject to state jurisdiction
(2) Review Flood Control Laws to Determine:
If drainage authority is shifting from county drainage boards to state agencies
The extent to which the draining of agricultural land is yielding to conservation and pollution objectives
Whether the cost and delays of regulatory requirements are too great
Whether floodway permit requirements should apply to the installation of fences and the removal of tree stumps
(3) Determine whether Indiana's drainage laws favor state authority over local authority as compared to neighboring states
The Problem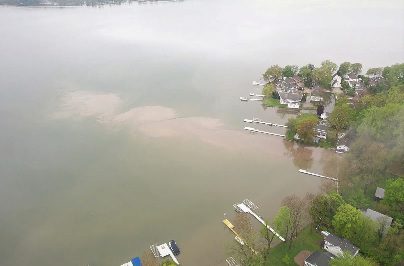 Conservationists generalize ditches/drains as man-made, grass-lined pipelines that facilitate the transfer of silt, fertilizers and other pollutants into public waterbodies.
County engineers and farmers see ditches/drains as a vital drainage system that keeps roads clear, basements dry and farm fields from becoming marshes. They want to be able to clear and dig out old, clogged ditches to keep excess water at bay.
Is It a Stream, a Ditch or a Drain?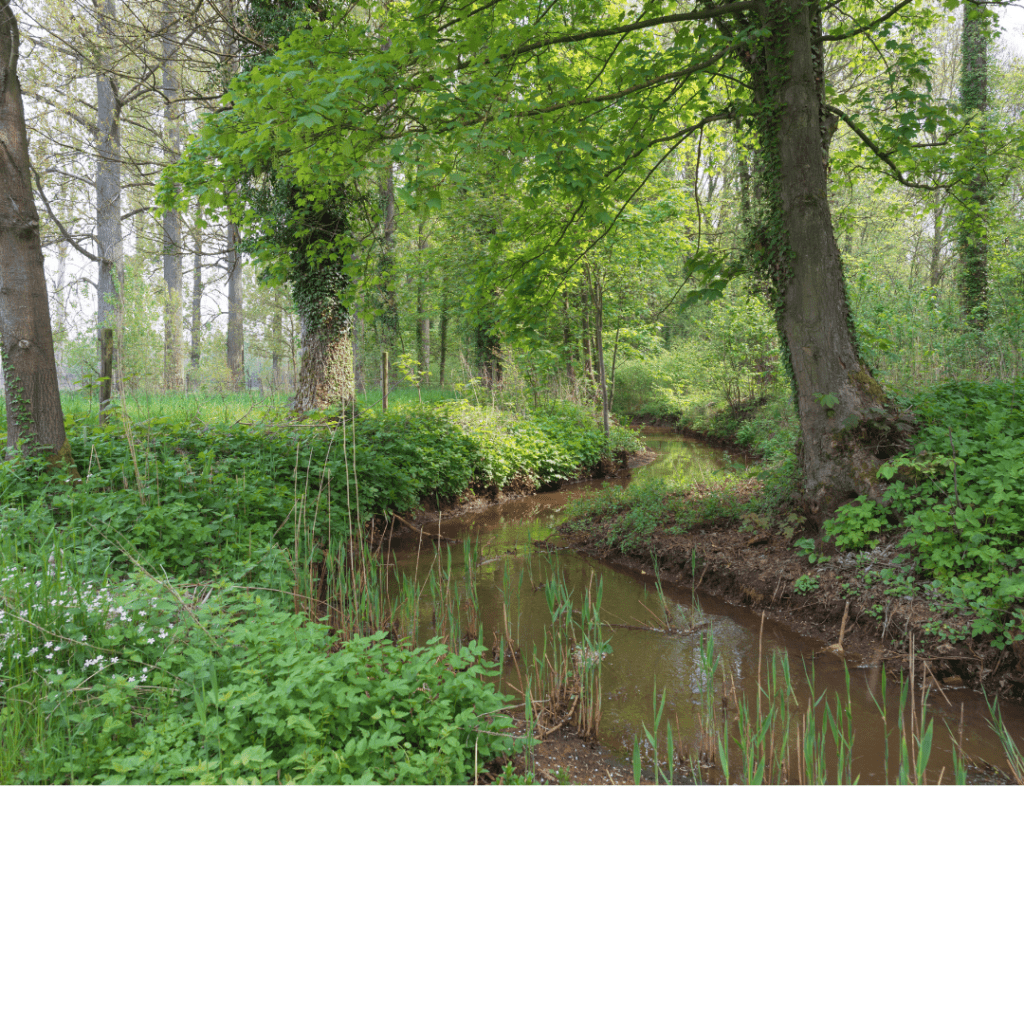 Many natural streams have been altered for agricultural purposes and are no longer recognizable. What were once meandering streams, with pools, riffles, steps, point bars, meanders, floodplains, and terraces. now have been straightened and deepened to facilitate field drainage.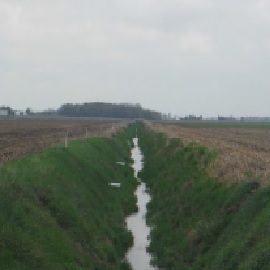 Natural Streams Perform Important Environmental Functions
Streams and the presence of riparian buffer zones in their NATURAL STATE filter pollutants, including nutrients, providing high quality water for communities. These small streams and their riparian corridors absorb pollutants via uptake by in-stream and surrounding riparian vegetation, algal uptake, and microbial uptake resulting in less water pollution released into stream flows.
Daylighting Streams: Breathing Life into Urban Streams and Communities
Drain "Maintenance"
Many farmers in Indiana have been told by DNR, the Indiana Department of Environmental Management, or both that they need permits before they can complete work that they consider to be regular drain maintenance when they didn't have to in previous years.
Two articles by Tom Buchanan, who writes for Farm Progress, explains the farmer's point of view:
Controversy over ditch issues in Indiana raises concerns
Farmers need protection to conduct drainage maintenance (farmprogress.com)
IDEM and DNR together created a website that is a good place to start to determine if you need a permit, and if so, what to do next. Access it at in.gov/waterways.
It's Confusing for Everyone!
Hopefully this Drainage Task Force will address the concerns of both environmental groups and farmers. The next meeting is Wednesday, December 21, at 12:00 pm EST (11:00 am CST). The link to the page that will contain the agenda and the link to the live meeting is here: https://iga.in.gov/…/2022/committees/drainage_task_force
I anticipate a lot of people will be watching this bill. More details to follow.
Do unto those downstream as you would have those upstream do unto you.

Wendell Berry
American Novelist, Poet, Essayist, Environmental Activist, Cultural Critic, and Farmer.

---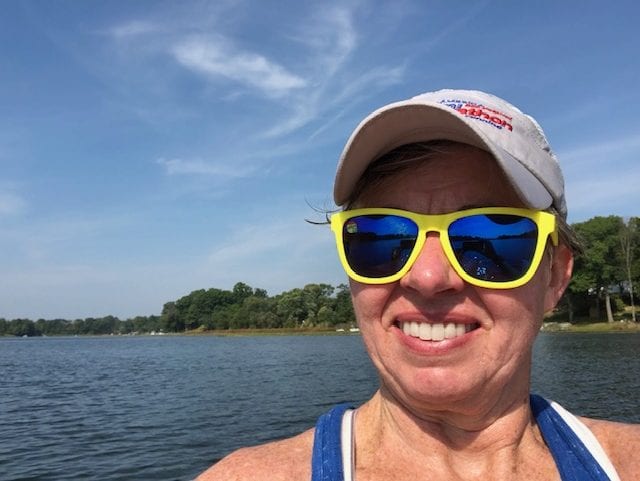 Hi, I'm Debbie Palmer.  I received a BS in Horticulture from Purdue University.  Here at LMEF, I am responsible for outreach presentations, monitoring the lake and it's wetlands, project manager for restoration and research projects, and act as a community resource for all things related to the well-being of Lake Maxinkuckee and its surrounding watershed.  I completed Indiana Watershed Leadership Academy, volunteer with the Indiana Clean Lakes Program, Hoosier River Watch and Marshall County Lakes and Waters and serve as a Board Member for Indiana Lakes Management Society.