Pictured: Naia Nikitaris, Teddy Nikitaris, Avarie Hart, Ethan Hart, Aubrey Forsythe, David Forsythe
This has been an extremely busy summer and I'm looking forward to some down time after Labor Day.
The Smithsonian WaterWays exhibit is finally here, which is amazing, but it was quite a process and involved a whole lot of preparation. There were planning meetings, volunteer sign ups, marketing, event planning and the actual installation. In conjunction with the exhibit is the rain barrel silent auction, the storm drain murals, and the Conservation Cruise and Mighty Macros presentations.
Be sure to stop by the Culver-Union Township Public Library sometime this month!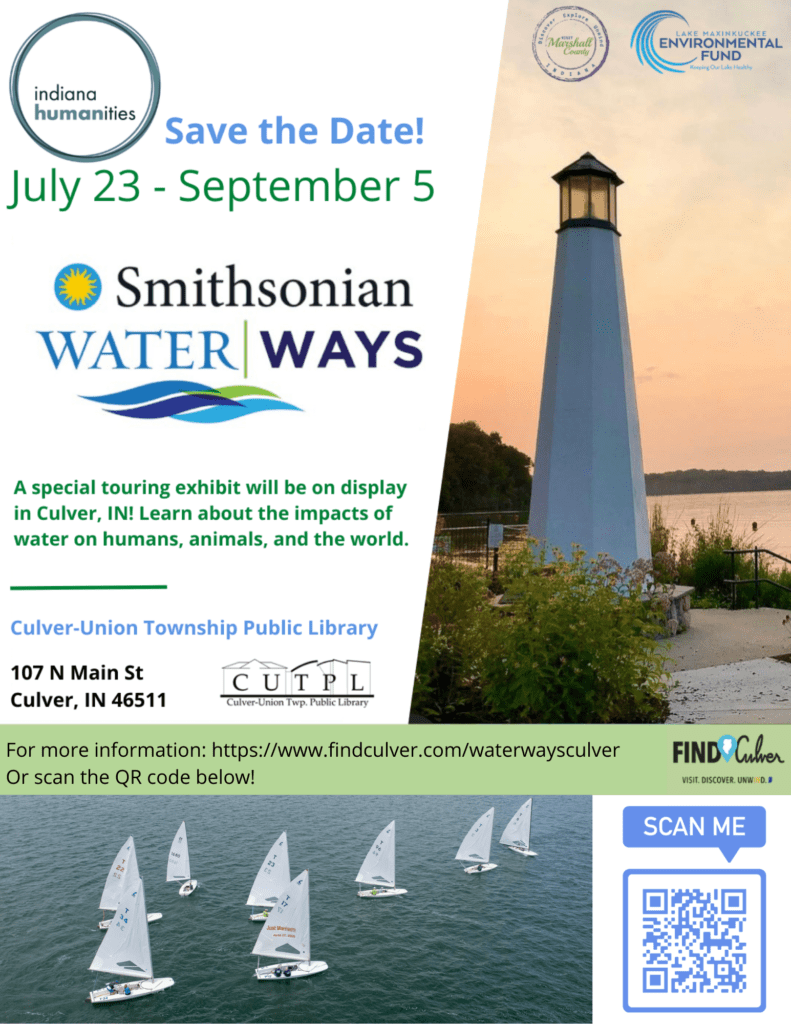 Getting the WaterWays Exhibit was in addition to the regular busy-ness of the summer, which includes fundraising, lake and stream water sampling and monitoring, and outreach events like LakeFest, the Conservation Cruise and Mighty Macros. We also launched a new logo and now have merchandise available. I hope you have seen the LMEF flags flying around the lake!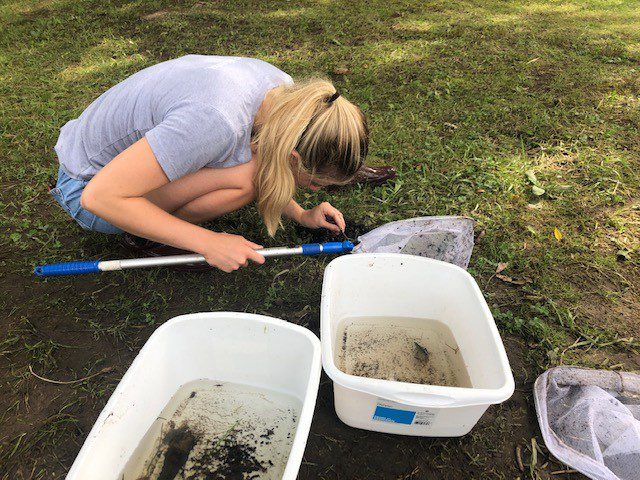 Since that wasn't enough, LMEF hired a summer intern to work on a couple of projects I haven't had time to do. Mia Wagner has been helpful beyond measure. She was willing to pitch in on any and all tasks and so eager to learn. She has been a welcome sounding board for my ideas and provided great insight and perspective. I can't say enough good things about this young lady, and we are lucky she spent the summer with us.
But the big surprise of the summer was this week when two young girls stopped in my office. One of the girls, Naia Nikitaras, is a middle schooler with whom I have had contact in the past. She is passionate about the environment and actively looks for ways to get involved. She has been volunteering all summer working with Mia on a Youth Activity Journal, which I hope to have available next summer.
Last summer, Naia and some friends/family had a lemonade stand and donated the proceeds to Lake Maxinkuckee Environmental Fund. It was about $20, not a large amount, but the intention was huge. This year, she and her friends/family set up their lemonade stand during the LakeFest parade. They also spent the day before making cupcakes to sell. I was unaware this was going on and out of the blue, Naia and Teddy Nikitaras came to my office and dropped off $80. Pretty substantial growth over last year!
They excitedly told me all about their preparations and how hard they worked, all for the benefit of the lake. They were so proud of themselves and deservedly so. Thank you to Naia and Teddy Nikitaras, Avarie and Ethan Hart, and Aubrey and David Forsythe for your hard work and your desire to do something for the lake.
Sometimes you get a little pick-me-up just when you need it most.
Being around these inspirational "next generation conservationists" was my pick-me-up that I needed to finish the summer strong.
As Oprah Winfrey said:
"Only surround yourself with people who will lift you higher."
I am definitely lifted higher.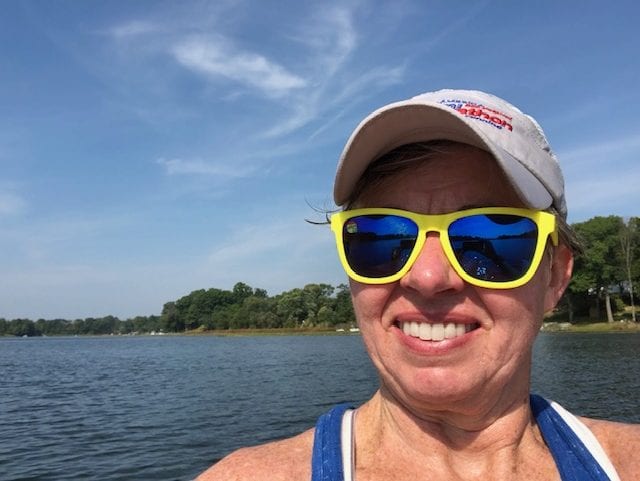 Hi, I'm Debbie Palmer.  I received a BS in Horticulture from Purdue University.  Here at LMEF, I am responsible for outreach presentations, monitoring the lake and it's wetlands, project manager for restoration and research projects, and act as a community resource for all things related to the well-being of Lake Maxinkuckee and its surrounding watershed.  I completed Indiana Watershed Leadership Academy, volunteer with the Indiana Clean Lakes Program, Hoosier River Watch and Marshall County Lakes and Waters and serve as a Board Member for Indiana Lakes Management Society.