Collecting rainwater is one of the easiest steps you can take to make a positive ecological impact.
If you are a regular reader of this blog then you already know that what we do on the land has a direct impact on water quality. I have written about it here and here. There are several ways you can help protect Lake Maxinkuckee and I'm happy to announce, with a grant from the Nipsco Environmental Grant Program , LMEF can now offer free rain barrels and adapter kits as one more way individuals can have a positive impact on the lake.
#1 Reason for Installing a Rain Barrel ~ Improves Local Water Quality
When rainwater infiltrates onsite, it is filtered naturally by the earth, and is prevented from entering storm drains and surface waters as polluted runoff. Left unmitigated, rainwater sheets off hardscapes, collecting contaminants along the way. When stormwater runs heavy, it causes stream banks to erode as well, causing further damage to our sensitive waterways and wildlife habitat. According to the EPA, stormwater runoff is the number one source of pollution in the USA. When you Slow it, Spread it, Sink it, Store it on your site, you prevent this from happening.

www.bluebarrelsystems.com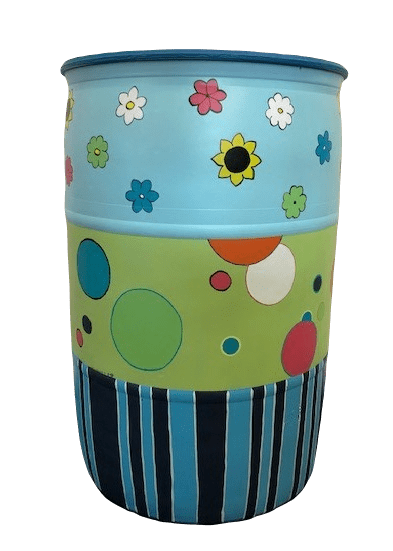 Benefits of Rain Barrels
Protect our local watershed
Restore the hydrologic cycle
Recharge groundwater
Reduce your carbon footprint
Utilize recycled materials
Conserve water
Grow a healthy garden
Installing a rain barrel under a downspout is an easy way to help reduce stormwater runoff. The collected water can then be used for a variety of outdoor chores: water gardens, fill fountains, extinguish campfires, etc. My rain barrel is next to the back door and, in addition to watering my garden with it, we use it to wash our feet off before going into the house after being in the lake.
Barrel Brigade
Installing a rain barrel is quick and easy, however not everyone has the tools or the confidence to do this on their own. This is where the Barrel Brigade comes to the rescue. You can contact the LMEF office and request assistance. A Barrel Brigade volunteer will contact you to arrange a time to deliver the barrel and help with installation.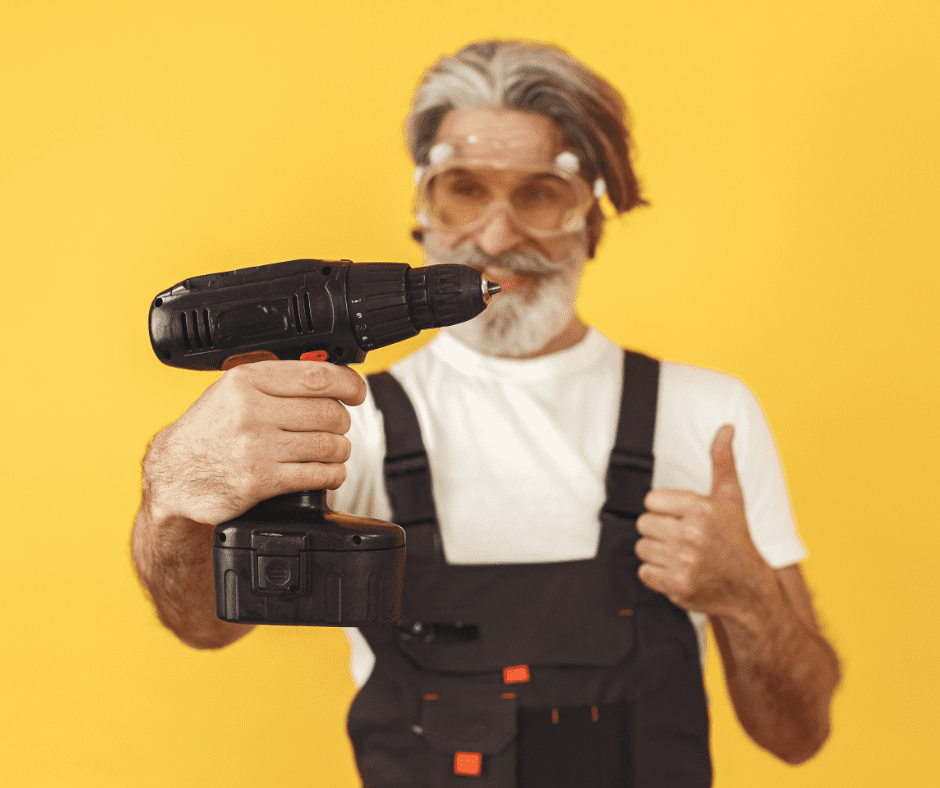 This program is just getting started so please be patient as we work out all the details. A barrel will soon be installed at the LMEF office so you can see one in action. A workshop is also in the final planning stages, time and date to be announced.
If you are interested in attending the workshop and/or have a Culver address and would like to be put on the list to receive a free barrel and adapter kit when they become available, please contact the LMEF office by phone 574-842-3686 or email lmec@lakemax.org.
"You cannot get through a single day without having an impact on the world around you. What you do makes a difference, and you have to decide what kind of difference you want to make."

Jane Goodall
Think of the positive impact 100 rain barrels could make on the lake and watershed!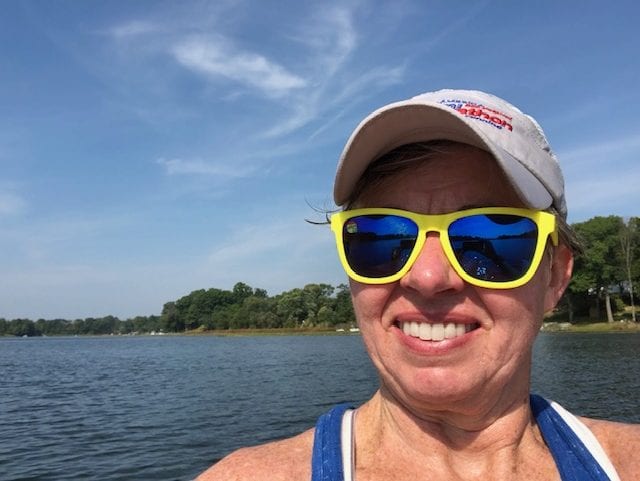 Hi, I'm Debbie Palmer.  I received a BS in Horticulture from Purdue University.  Here at LMEF, I am responsible for outreach presentations, monitoring the lake and it's wetlands, project manager for restoration and research projects, and act as a community resource for all things related to the well-being of Lake Maxinkuckee and its surrounding watershed.  I completed Indiana Watershed Leadership Academy, volunteer with the Indiana Clean Lakes Program, Hoosier River Watch and Marshall County Lakes and Waters and serve as a Board Member for Indiana Lakes Management Society.